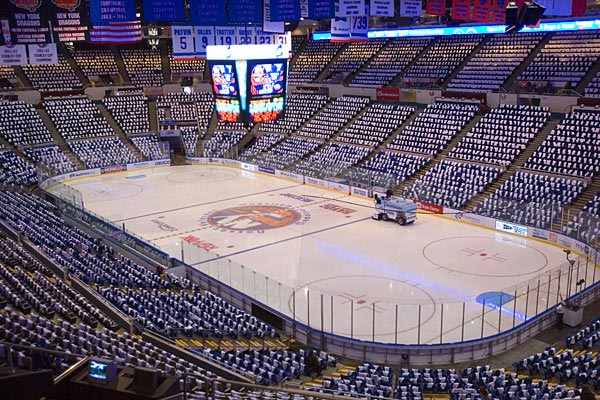 It's official, the Islanders are headed to the playoffs.
Despite a sloppy performance for the better part of tonight's 4-3 shootout loss to the Carolina Hurricanes, playoff hockey is coming to Nassau Coliseum. The Isles got a little help from their "friends" in Washington, with the Capitals pulling out a 5-3 win over the Winnipeg Jets, to secure a postseason birth for New York. It is the first time the Islanders have made the playoffs since 2007 when they were knocked out in the first round by the Buffalo Sabres.
At the moment the Islanders sit in sixth in the Eastern Conference and would play the Capitals if the playoffs started right now. But the Isles have two remaining games — one against the Philadelphia Flyers on Thursday and one the following night against the Sabres — and depending on how those play out New York could move up into fifth.